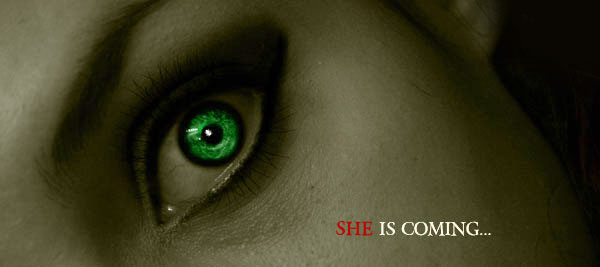 As the genres of fantasy and science fiction gained momentum in the late 19th and early 20th centuries, an important subgenre emerged: the so-called "lost world" story, in which European or American adventurers discover hitherto-unknown civilizations.
By far the best of these stories is H. Rider Haggard's 1887 novel, She, and now Hardcover brings it to the stage for the first time. In this amazing tale, three Englishmen travel to Africa, where they encounter a strange culture ruled by an irresistible woman with supernatural powers. Can she really be more than 2000 years old?
Hardcover's adaptation of this classic is loaded with action, suspense, comedy, and (dare we say it?) philosophy – like an Indiana Jones movie onstage, but with interesting characters and provocative themes. If you enjoyed A Princess of Mars and Around the World in Eighty Days in Under Sixty Minutes, you're sure to love She!
Based on the novel by H. Rider Haggard
Adapted and directed by Steve Schroer
FEATURING
David Tufford, Roneet Aliza Rahamim, Tim Uren, Cody Sorensen, Marit Geston, Mike Davidovich, and Paul Rutledge
Assistant Director/Stage Manager: Nathaniel Churchill
Scenic Design/Tech Director: John Adler
Costume Design: Sara Wilcox
Original Music: Mark Manns
Sound Design: Ryan Ripley
Artistic Staff: Paul von Stoetzel
PRESS
"SHE reminds you again how much theater can accomplish with just the right set of actors and a good story. …Deeply, deeply cool stuff."
– Matthew A. Everett, TCDailyPlanet.net
"Besides being a textbook lesson in creative dramatics, [SHE] was a whole lot of fun. I was transported back to the days when I lounged in the loft at the cabin, reading battered old comic books."
– Janet Preus, HowWasTheShow.com
"The narration provided by both main characters and the supporting chorus interweave with skilled acting to paint vivid imagery within the mind's eye."
– Rob Callahan, letoilemagazine.com
"Writer and director Steve Schroer has a sharpshooter's knack for locating the weird and the compelling in ostensibly hoary stories; odds are he's shined this one to an eerie glow."
– Quinton Skinner, City Pages
WHEN
November 7 – November 22, 2009
WHERE
The Bryant-Lake Bowl