Christmas Ghost Stories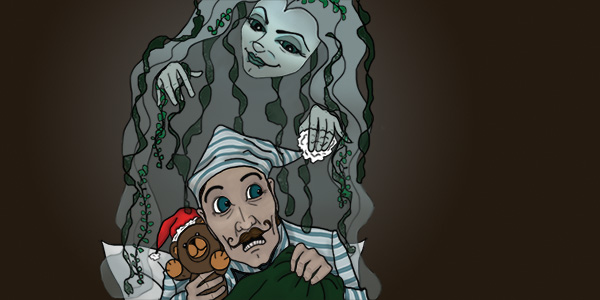 WHEN
Sat. Dec. 15, 7 p.m.                Sun. Dec. 23, 6 p.m
Sun. Dec. 16, 6 p.m.               Sun. Dec. 30, 6 p.m.
WHERE
Bryant-Lake Bowl Theater, 810 W. Lake St., Mpls
TICKETS
$15     $12 in advance or with Fringe button     $6 kids 12 and under
For reservations, call 612.825.8949 or visit www.bryantlakebowl.com.
Long before "A Christmas Carol," the British had a tradition of sitting around the fireplace and telling ghost stories at Christmastime. The success of Dickens' tale sparked an expansion of this tradition; and for almost a hundred years afterwards, both in England and in the U.S.A., magazines would publish new ghost stories in their holiday-season issues.

God Rest Ye Scary Gentlemen gathers together three of the best of these ghost stories and presents them in a high-energy Reader's Theater format:
"The Hauntings at Grantley Grange"
A Victorian-era cross between a ghost story and a screwball comedy.
"The Broken-Hearted Ghost"
A story that highlights how annoying it can be to have a ghost in the house.
"The Water Ghost of Harrowby Hall"
One of the most famous and most original ghost stories ever written.
(These stories will be familiar to Hardcover fans who saw our old fully-staged show, Scary Christmas. But they're great stories, and we're presenting them differently this time.)
For adults, God Rest Ye Scary Gentlemen is the wittiest show in town; for kids, it's fun and not really scary at all. If you feel like seeing some theater over the holidays, why not try something different?
Adapted and directed by Steve Schroer
Featuring Philip D. Henry, Dawn Krosnowski, Meredith Larson, & Steve Schroer
Costumes by Lisa Conley
Artwork by Marit Ripley
Graphic Design by Ryan Ripley