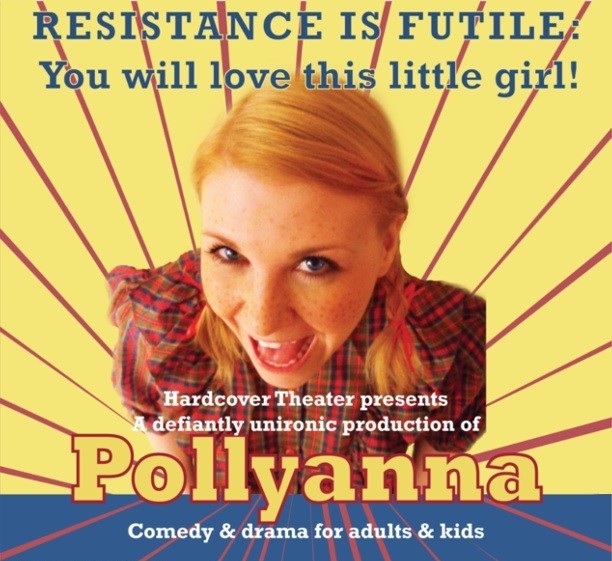 Pollyanna
full-length play produced in 2013 at the Bryant-Lake Bowl
based on the 1913 novel by Eleanor H. Porter
Yes, this is a show based on the classic novel by Eleanor H. Porter. No, it's not the story you think it is.
We know the book has a horrible reputation. People think it's sentimental garbage. They think the lead character probably deserves to be strangled.
But they're wrong! Pollyanna is good! Doesn't anyone believe in goodness any more?

This isn't the Disney movie onstage. It's lively and theatrical. We play it straight, but it's actually pretty funny. And we're totally serious about it.
Give Pollyanna a chance. What have you got to lose except your cynicism?
cast: 4M, 3F
written for a bare stage