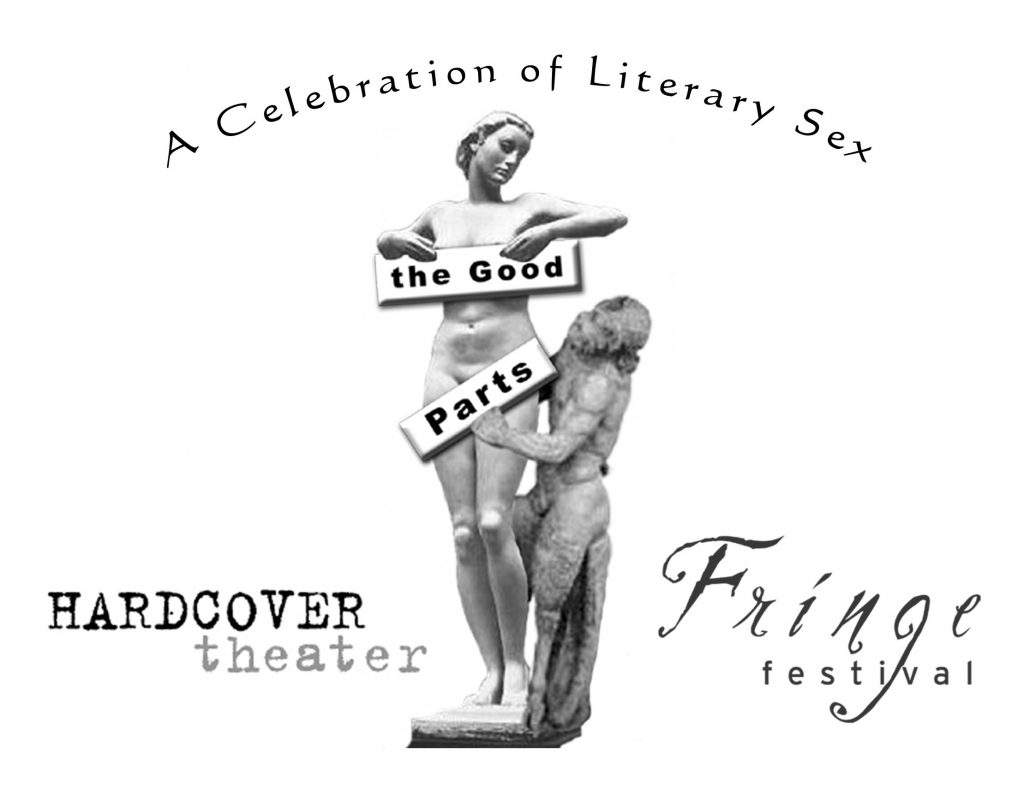 full-length play (enhanced readers theater) produced in 2003 at the Theatre Garage
a collage of literary erotica
Let Hardcover Theater take you on a tour of literature about sex – the "good parts" in classic works of fiction, poetry, theater, and autobiography.
We'll start in ancient Greece and Rome, heat up as we move through the ribald Middle Ages to the raunchy Enlightenment, linger a while in the pornographic underground of Victorian England, and reach a climax with notorious obscenity trials of the 20th century.
The Good Parts is erotic, funny, and occasionally shocking, but you can pretend you're seeing it because it's educational. Not recommended for persons under the age of 18 or for the squeamish of any age.
cast: 3M, 2F