DREAMS OF THE RAREBIT FIEND
based on the early 20th-century comic strip by Winsor McCay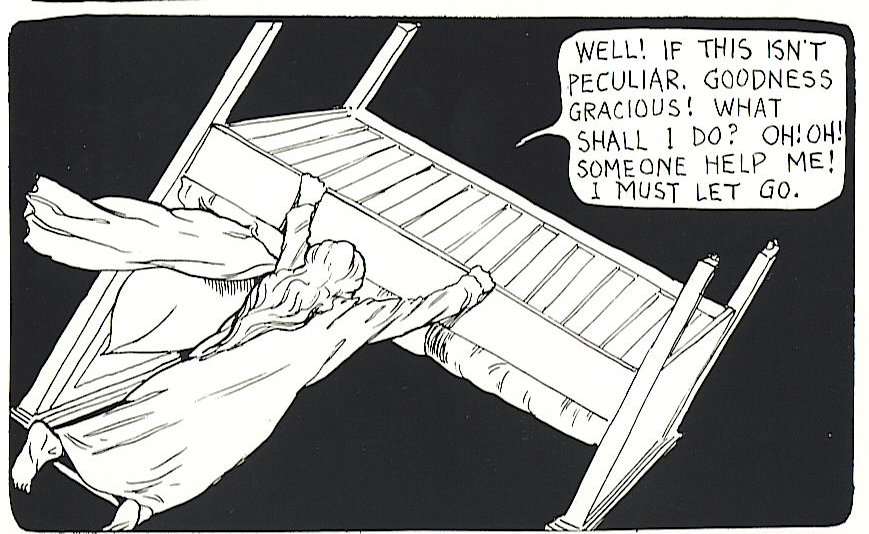 April 4, 5, 11, 12, 18, 19, 25, 26
Friday & Saturday evenings at 7
Bryant-Lake Bowl Theater
People falling helplessly through space…
Human bodies stretching, distorting…
Things changing unexpectedly into (often sinister) other things…
Dreams of the Rarebit Fiend is going to be the most surreal show Hardcover Theater has ever created.
The premise is simple: At bedtime, people eat rarebit – a fried cheese dish – which gives them indigestion, which causes nightmares. Over and over again. And in those nightmares, anything can happen…
Check out the Wikipedia page for the comic strip:
http://en.wikipedia.org/wiki/Dream_of_the_Rarebit_Fiend
It's crazy stuff! And no one has ever put it onstage. Until now.

written & directed by Steve Schroer
featuring Ware Carlton-Ford, Eric Cohen, Jason Kruger, Mickaylee Shaughnessy, Alissa Shellito, and Edwin Strout
music composed & performed by Jamie Fassett-Carman
costumes by Lisa Conley