OPENS FRI NOV 28!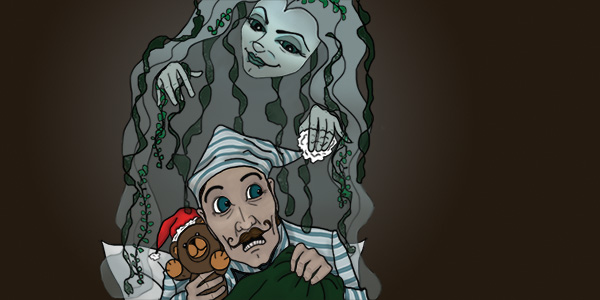 three new stories for a creepy comedy Christmas
Fri Nov 28
Sat Nov 29
Sun Nov 30
Mon Dec 1
Sun Dec 7
Mon Dec 8
Sun Dec 14
Sun Dec 21
all at 7 p.m.
"The Curse of the Red Chamber"
In which an unscrupulous fortune hunter gets much more than he bargained for.
"The Open Window"
Classic by Saki, with a twist.
"How Fear Departed from the Long Gallery"
One of the greatest ghost stories ever written: first funny, then shocking, then suspenseful, and in the end wonderfully redemptive.
Bryant-Lake Bowl Theater, 810 W. Lake St., Mpls
tix $15/$12 in advance or with Fringe button/$6 kids 12 or under
for reservations, call 612.825.8949 or visit www.bryantlakebowl.com
featuring Heidi Berg, Matthew Englund, Kelvin Hatle, Philip D. Henry, Lindsey Oetken, and Jim Tucker
stage managed by Tess Kean
costumes by Ericha Walden
music by Jamie Fassett-Carman
artwork by Marit Ripley
written & directed by Steve Schroer