Below, crazy driver Edwin Strout will have no mercy upon cute little dog Mickaylee Shaughnessy, should she be so unlucky as to cross his path!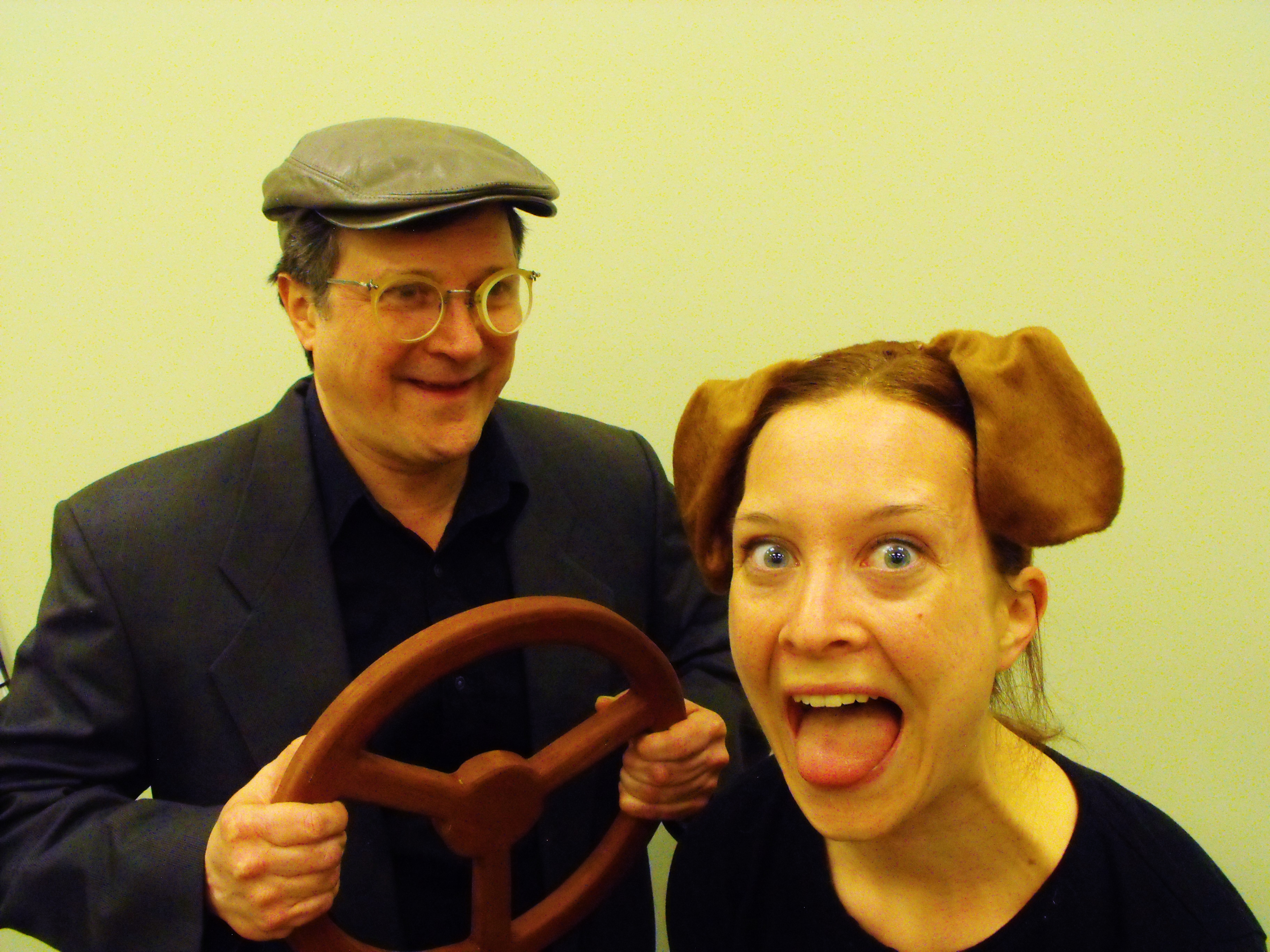 Perhaps you are wondering what the show is like. We'll give it to you in a nutshell: Dreams of the Rarebit Fiend, for much of its length, is like an animated cartoon onstage.*
Surreal comedy. Family-friendly, but very, very weird. Runs all four weekends of April, on Fri & Sat nights at 7, at the Bryant-Lake Bowl. For tickets, call 612.825.8949 or visit www.bryantlakebowl.com.
*Which totally makes sense. Winsor McCay, creator of the comic strip, was also a pioneer of animated film, and many of the tropes of animated cartoons can be traced directly back to Dreams of a Rarebit Fiend.