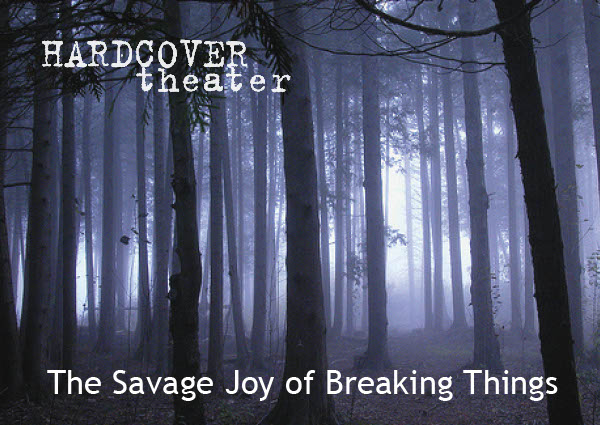 full-length play produced in 2007 at the Playwrights' Center
written & directed by Steve Schroer
based on the 1882 story* "The New Mother" by Lucy Lane Clifford
full video on YouTube
review in Variety
"What was once ostensibly a story for children is here presented for adults with raw, fearful, subterranean power."
Something's coming out of the forest, and it isn't nice. David Lynch meets Mother Goose in this adaptation of an eerie fantasy classic.
The Savage Joy of Breaking Things is based on Lucy Lane Clifford's "The New Mother," which must be one of the strangest stories ever written. On a superficial level it's a tale about two children who pay a terrible price for misbehaving. Examined more closely, however, it becomes complex and mysterious, with echoes of the Biblical Fall of Man and the Greek myth of Pandora's Box.
Hardcover's adaptation fleshes out the story, adding plot and characters as well as developing themes. The result is a dreamlike play full of love, longing, violence, and magic, with an ending that will send chills down your spine.
cast: 3M, 4F
* never before, to the best of our knowledge, adapted for the theater