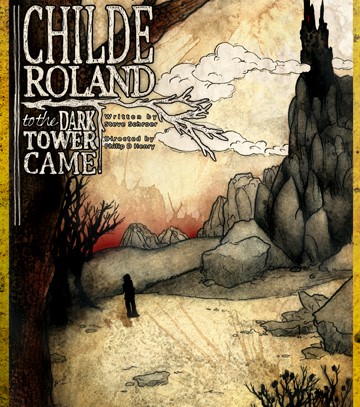 Childe Roland to the Dark Tower Came
full-length play† produced in 2016 at the Historic Mounds Theatre
based on the folktale "Childe Rowland"* and on Robert Browning's 1855 poem*
A young girl has fallen into the terrible hands of the Elf King, so of course her brother, a knight in training, goes on a quest to rescue her. While in Elfland, Childe Roland must eat nothing and drink nothing. And he must kill everyone he meets, because everyone he meets is an evil Elf. But after a while, the murders begin to change him… This adaptation digs deeply into the implications of a classic English fairy tale, with surprising and disturbing results.
cast: 4M, 8M/F
* never before, to the best of our knowledge, adapted for the theater
† written but not directed by Steve Schroer; produced by Six Elements Theatre